We're losing the fight against drowning.
Thousands of families around the globe suffer the loss of a child every year because of drowning. So far, no one has been able to create an effective pool security system to prevent these tragedies.
#

1
cause of accidental death for children 4 & under
11

deaths
per day from drowning in the US and 8x that in serious injury
70

%
of child drownings at home occur during non-swim time
Creating a solution for all homes
We're building an AI-powered sensor system for real-time drowning detection & alerting in residential homes.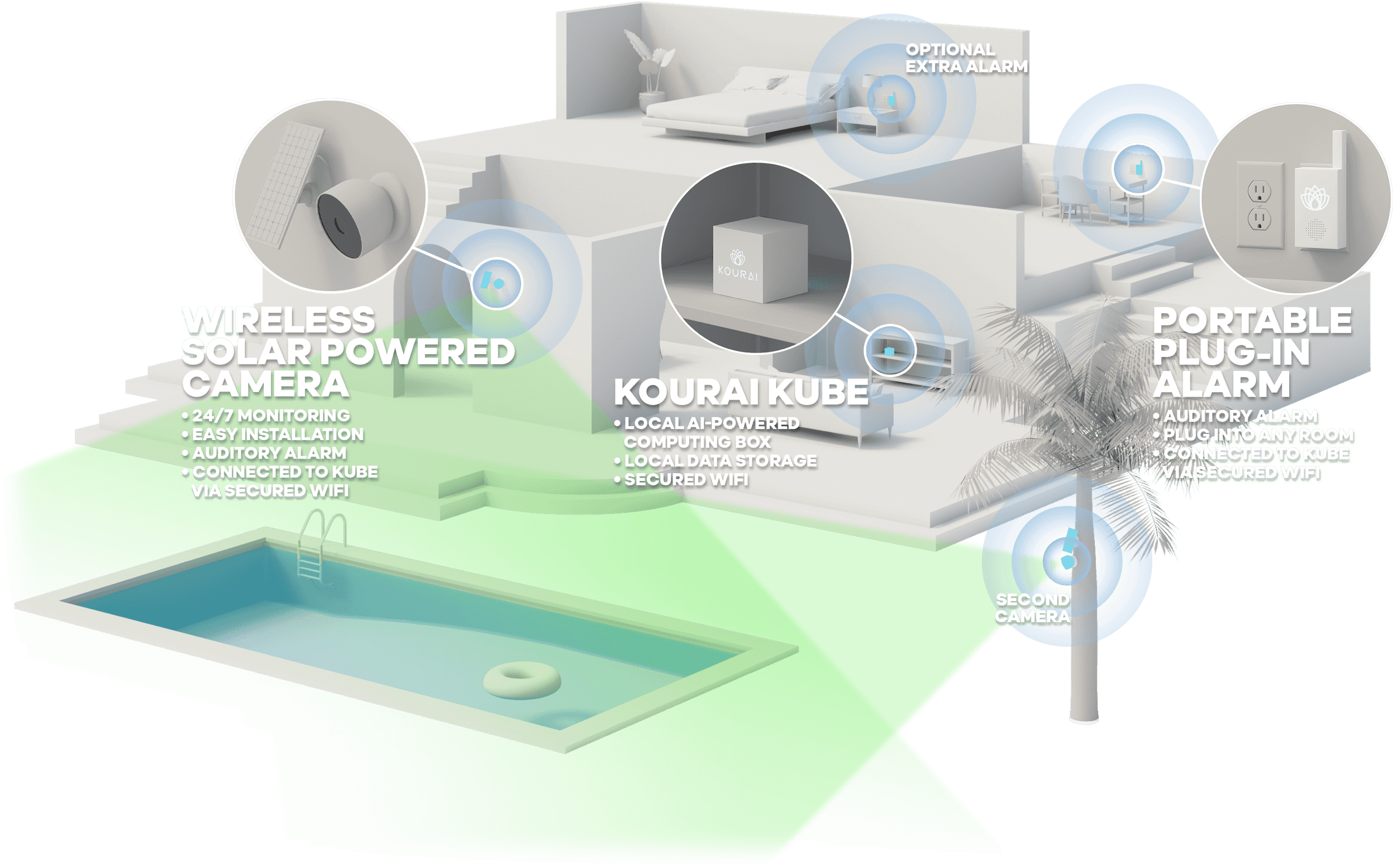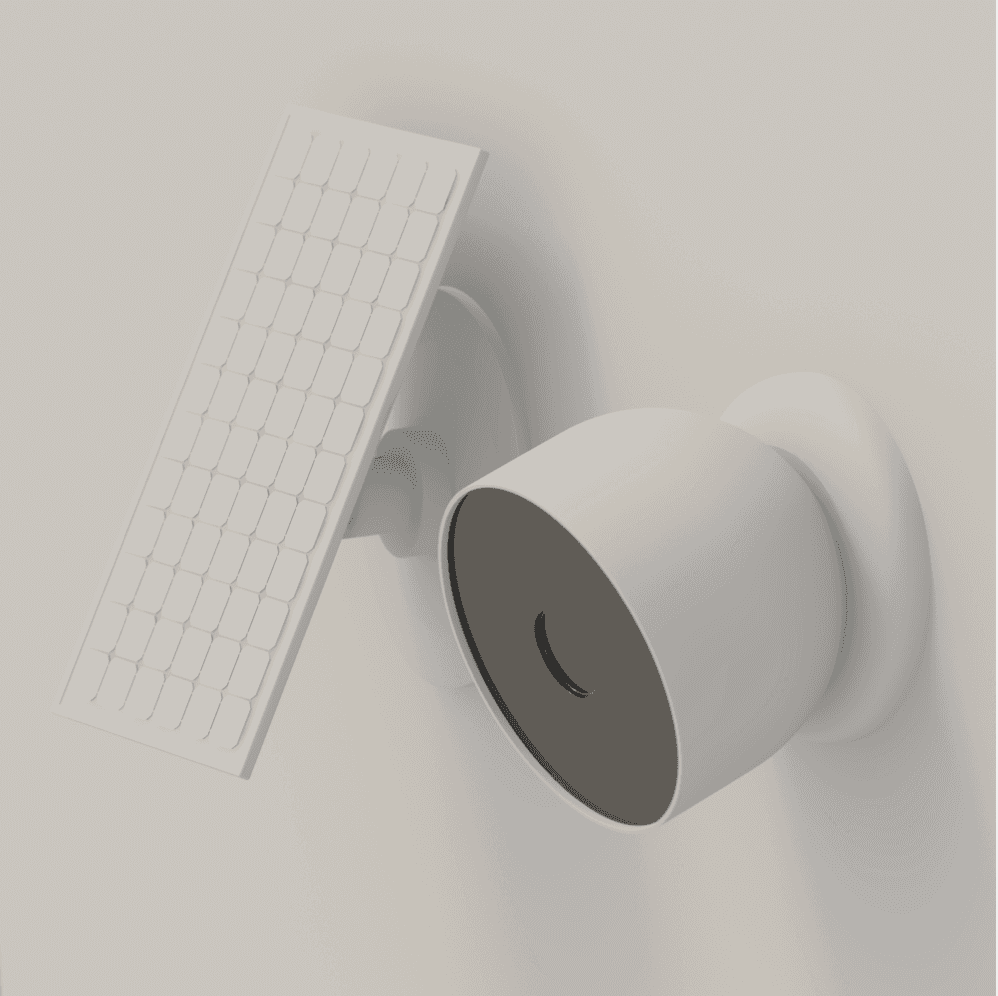 Kourai's Cameras
Two wireless Kourai cameras that keep a vigilant eye on your pool day and night. Each camera is equipped with a solar panel and is fully powered by the sun.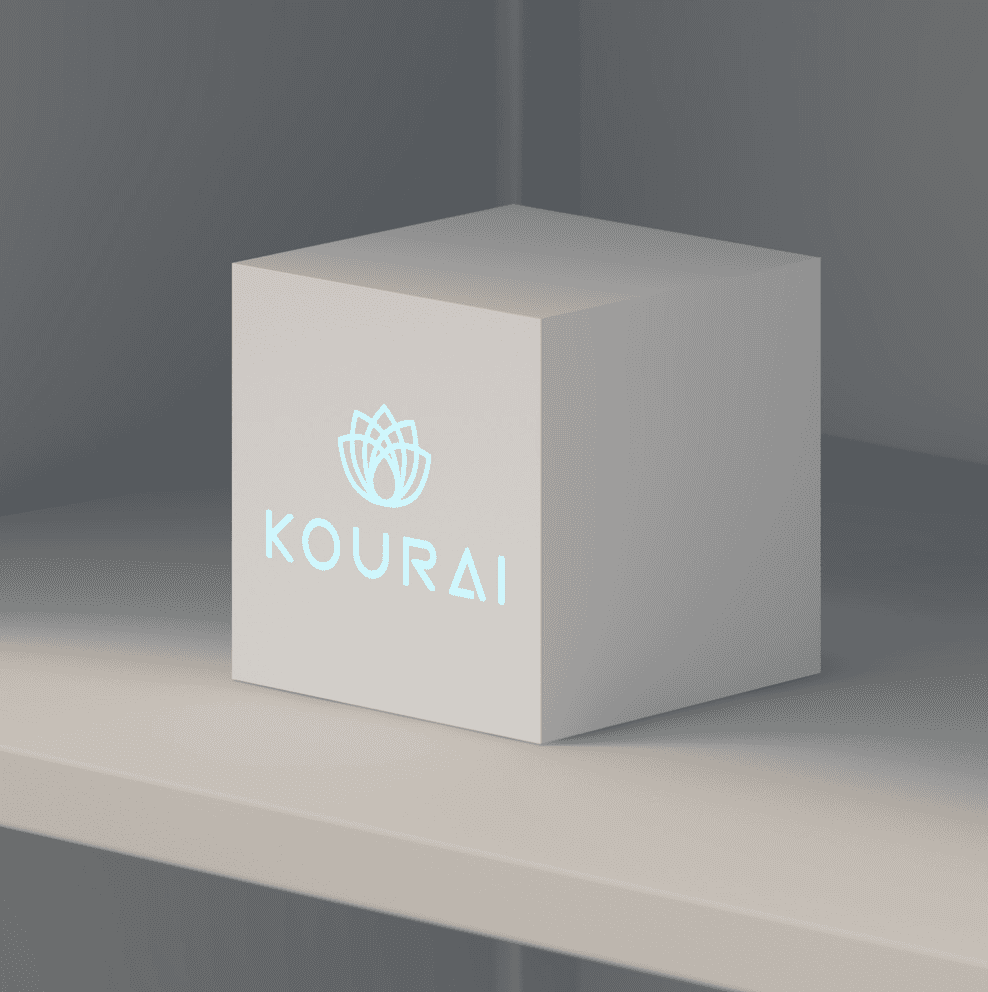 Kourai Pool Kube
A supercomputer that runs Kourai's proprietary vision recognition software. Much like a Wi-Fi-router, all you need is an outlet and an ethernet port.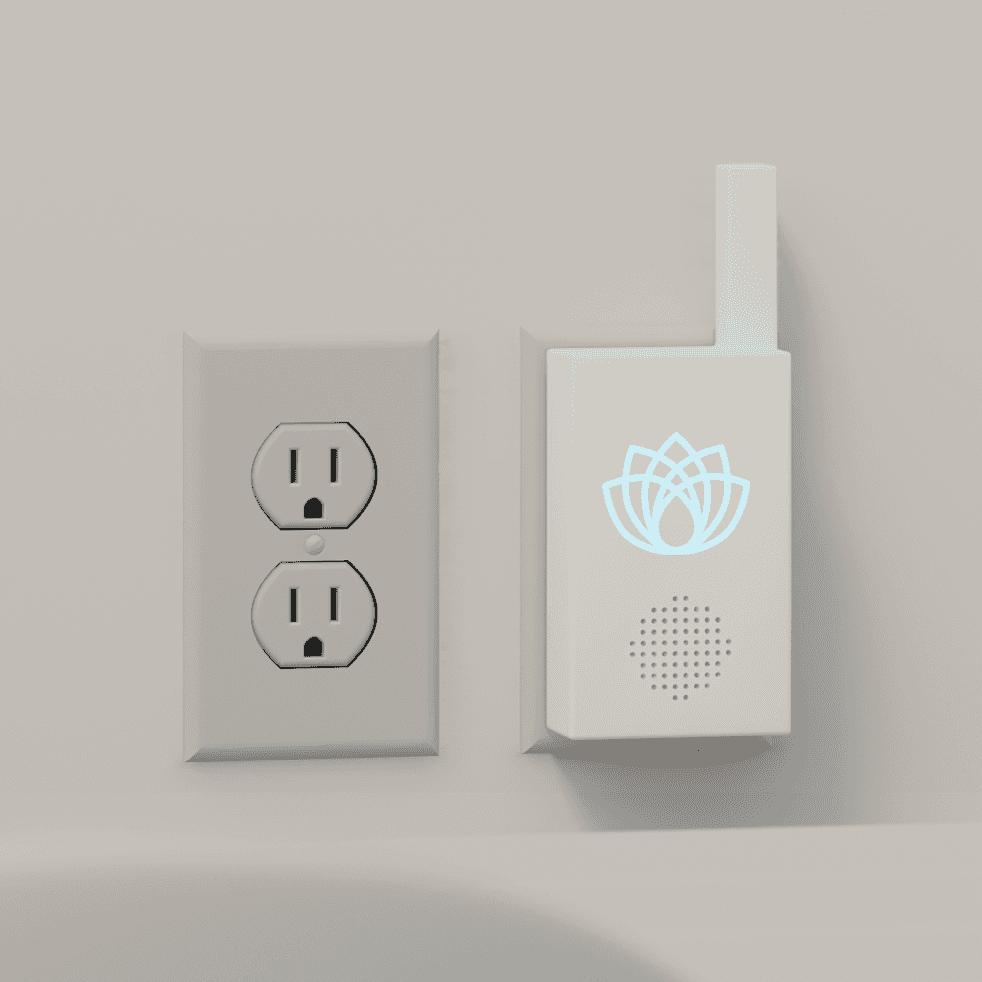 Plug-In Alarm
A plug-in alarm that can be installed in any room in your home. This alarm will make noise, as needed, to gain your attention.
Kourai App
A phone app that will not only guide you through the installation process, but also give you full control over your Kourai system, including your camera feeds, your Kourai Pool Kube, and your alarm system.
AI is at the core of all we do
Safety & Security
Kourai uses cutting-edge innovations in artificial intelligence to create unique home safety and security products.
Future features include pet detection, fall detection, and a full-scale backyard monitoring system
Seamlessly add new cameras to your existing network, with our mobile app.
Customizable alarm system and individual home learning AI
Privacy
Kourai respects your privacy, meaning you'll always have complete control of your data.
No cloud computing, all localized processing
No remote access to data without user approval
Quality
We've developed quality standards that reflect the gravity of our mission.
Extensive neural network testing suites
Military-grade quality assurance system
Simplicity
We designed our products to be intuitive and user-friendly, regardless of tech skill or experience.
First ever AI Installation Assistant
Install our system yourself in 5 minutes or less
Never before seen security application interface
Kourai
Our name, "Kourai" has a backstory. It roots from Greek mythology (Homer's Illiad). Hephaestus, the God of blacksmithing, created golden automatons to act as servants to him around Mount Olympus, and is actually considered the first mention of an "artificial intelligence" in human text.
"Hephaestus took up a heavy stick in his hand, and went to the doorway limping. And in support of their master moved his attendants. These are golden, and in appearance like living young women. There is intelligence in their hearts, and there is speech in them and strength, and from the immortal gods they have learned how to do things. These stirred nimbly in support of their master" – Homer's Illiad
FAQ
Is it going to alert all the time? I don't want to be bothered by alarms for non-dangerous situations.
Our system understands nuanced context of your pool area. Your AI will only alert you of situations that YOU want to be alerted for. Through your settings you can specifically tell it what you want to be alerted about. For example, not alert you if an adult is approaching the pool.
Are these camera videos private?
Your data is entirely in your control! All your data is processed locally so no data is shared or left vulnerable in the cloud.
What happens if my WIFI goes down? How will it work?
The system has a local WIFI network, so even if the house WIFI goes down, the Kourai system will still function properly.
We are still under development, and we would never release a product that we were not incredibly confident in. To ensure the highest safety standards, we run the system through an exhaustive testing suite. However, we always want to be very clear that this is NOT meant to replace the vigilant eyes of a parent. Our system is meant to be a supplement to pool safety and to be thought of as another layer of protection.
Is it difficult to install?
Installation is made easy with our real time assistant that will walk you through the whole process. You only need to plug in the Pool Kube, download the app and install your cameras with the help of our app that will give you a rating of your viewing angles live and suggest adjustments to find that optimal position.
Learn More